A Scenic View Power Washing
Roof Cleaning Company In Dallastown, PA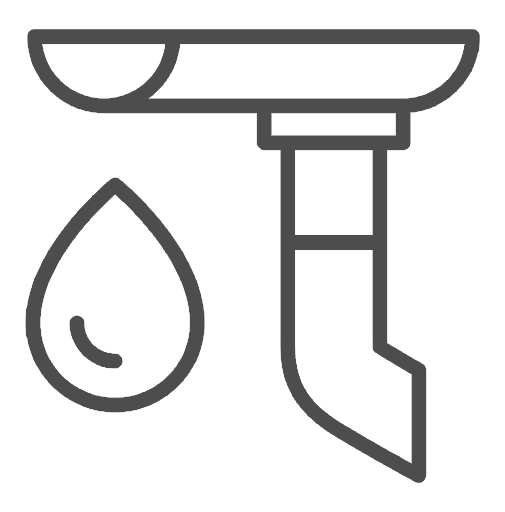 Commercial Pressure
Washing
Honest Remarks From Our Neighbors
Robert T.

This was our first time using A Scenic View for our siding. An amazing experience starts to finish and will recommend it to everyone I know. Scheduling was a breeze and they were quite flexible when having to change due to weather. The level of detail on the cleaning and care around the mulch beds was beyond compare!
Robert K.

Fantastic job on our roof, siding, and concrete walk. Everything looks so bright and new again. Thank you for the wonderful job and excellent customer service. We especially appreciate the friendliness and quick response.
Vicki S.

Very professional and did a fantastic job! Took the time to explain the power washing process and what to expect up front and went above and beyond in what they completed. Highly recommend!
Abby P.

Well worth it. You guys did an amazing job. We have multiple textures on our home and you took the time to carefully adjust to each one. You also cleaned those hard to get to locations. We will be repeat customers.
We Only Deliver The Best!
It is literally the roof over your head and at times that roof, whether it be shingles, shakes, or metal can become littered with debris. The wind takes care of dirt, leaves, and small branches in many locales, but in even the windiest areas the leeward side of the roof can become covered in unwanted material.  
A pressure washer is the quickest, most efficient, and best way to rid your roof of unsightly debris and potentially harmful contaminants. Pressure washing can reach every problem spot on your roof. Our expertise will clean away the worst stains, bird droppings, and debris without damaging the roof itself. Regular roof maintenance will prolong the life of the roof and also help with heating and cooling costs.  
Additionally, when you are selling your home to potential buyers, having a freshly washed roof will be more attractive to them. Let us deliver your roof from the grime and dirt and make it sparkle like it's brand new!
Restores your home's curb appeal.
Keeps gutters & downspouts clear.
Prevents discoloration & staining.
Avoids hazardous climbing & access risks.
Contact Us
Contacting us is easy and convenient. Our friendly and knowledgeable team is always ready to assist you and answer any questions you may have about our services.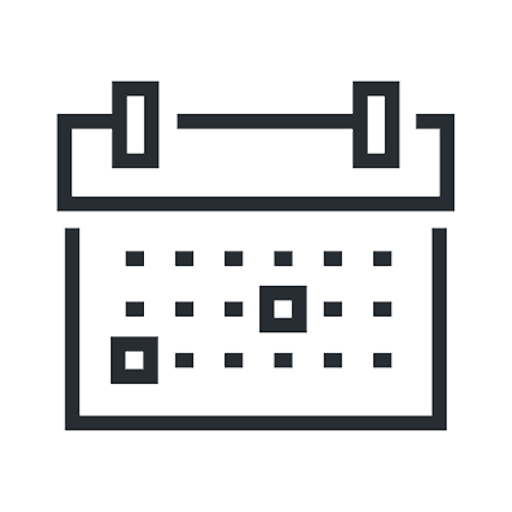 Schedule An Appointment
Booking an appointment is quick and straightforward. We understand that your time is valuable, and we will work with you to find a date and time that fits your schedule. 
We Do The Work
When it comes to doing the work, our team is committed to delivering exceptional results.  We are fully licensed and insured to ensure a safe and secure environment.
Your Property Is Sparkling
We leave your property sparkling clean. We take great care in ensuring that every inch of your building are thoroughly cleaned and restored to its original condition. 
Here is how A Scenic View is different from the Competition
A Scenic View Power Washing is different from the other pressure washing companies because we use high-quality, eco-friendly cleaning solutions that are safe for the environment and for your property. We take the extra time to ensure that the job is done right the first time, and we are committed to providing the best customer service. We also offer a variety of services, from residential to commercial, so you can be sure that we will have the right solution for your needs.
Latest Industry Trends
At A Scenic View, we are always researching the industry's latest trends to bring you the best results!
Efficient Scheduling & Communication
We pride ourselves on efficient scheduling and customer communication so that you can get back to your regular routine.
Professional Customer Service
We believe in giving you the best customer service to make our service as easy and enjoyable as possible.
High Quality Equipment
We have connections all across the industry that allows us to have the best equipment for our services.
How Can We Best Help You?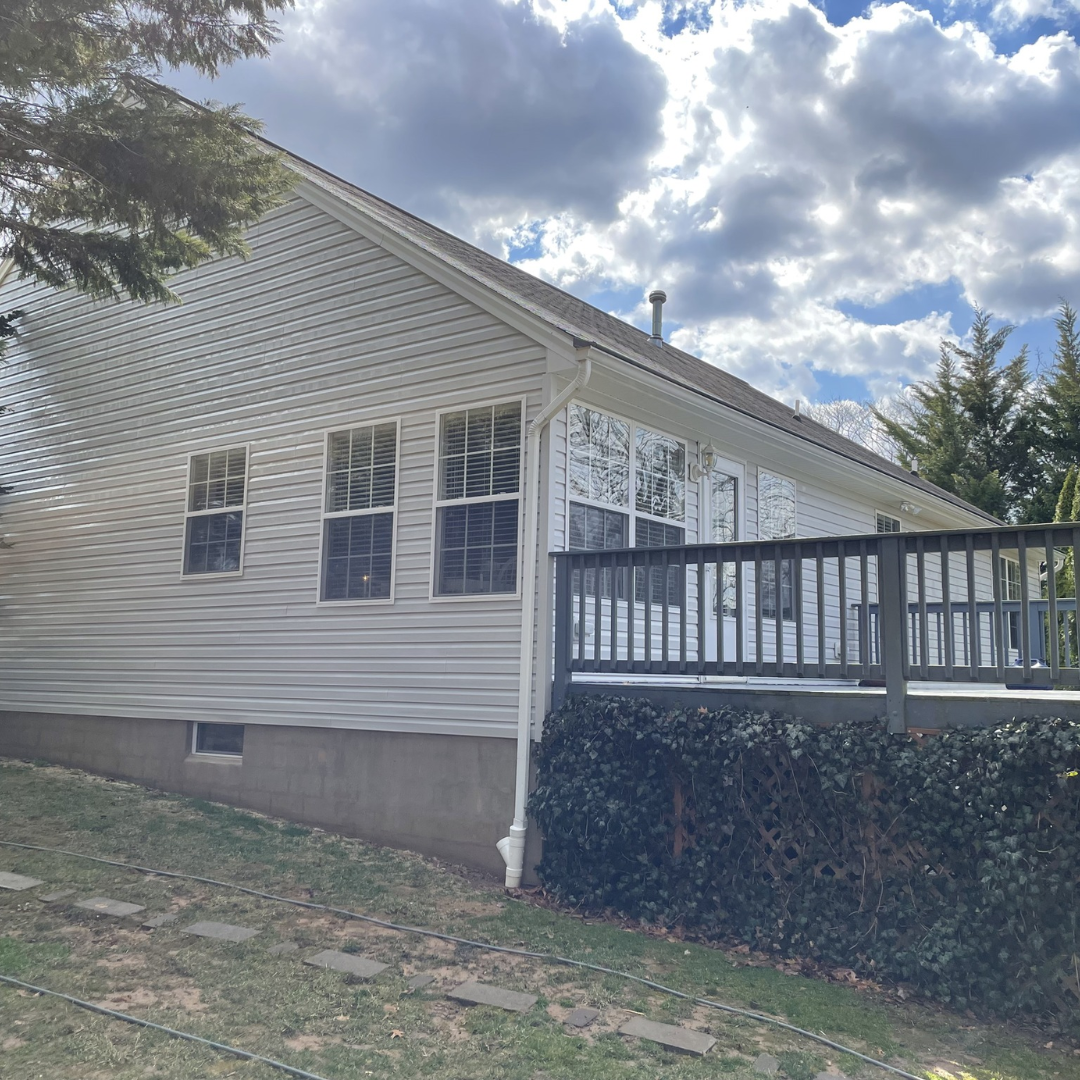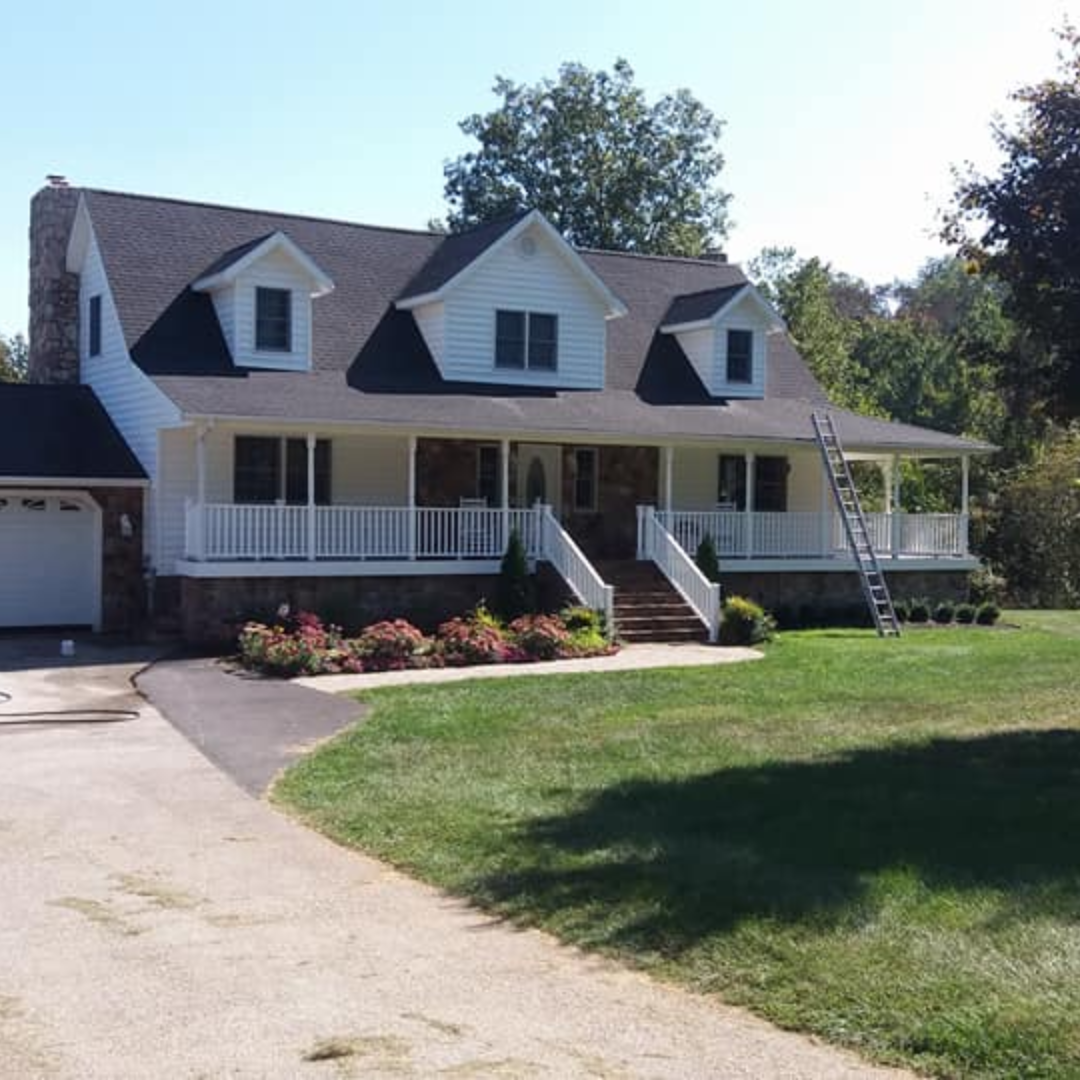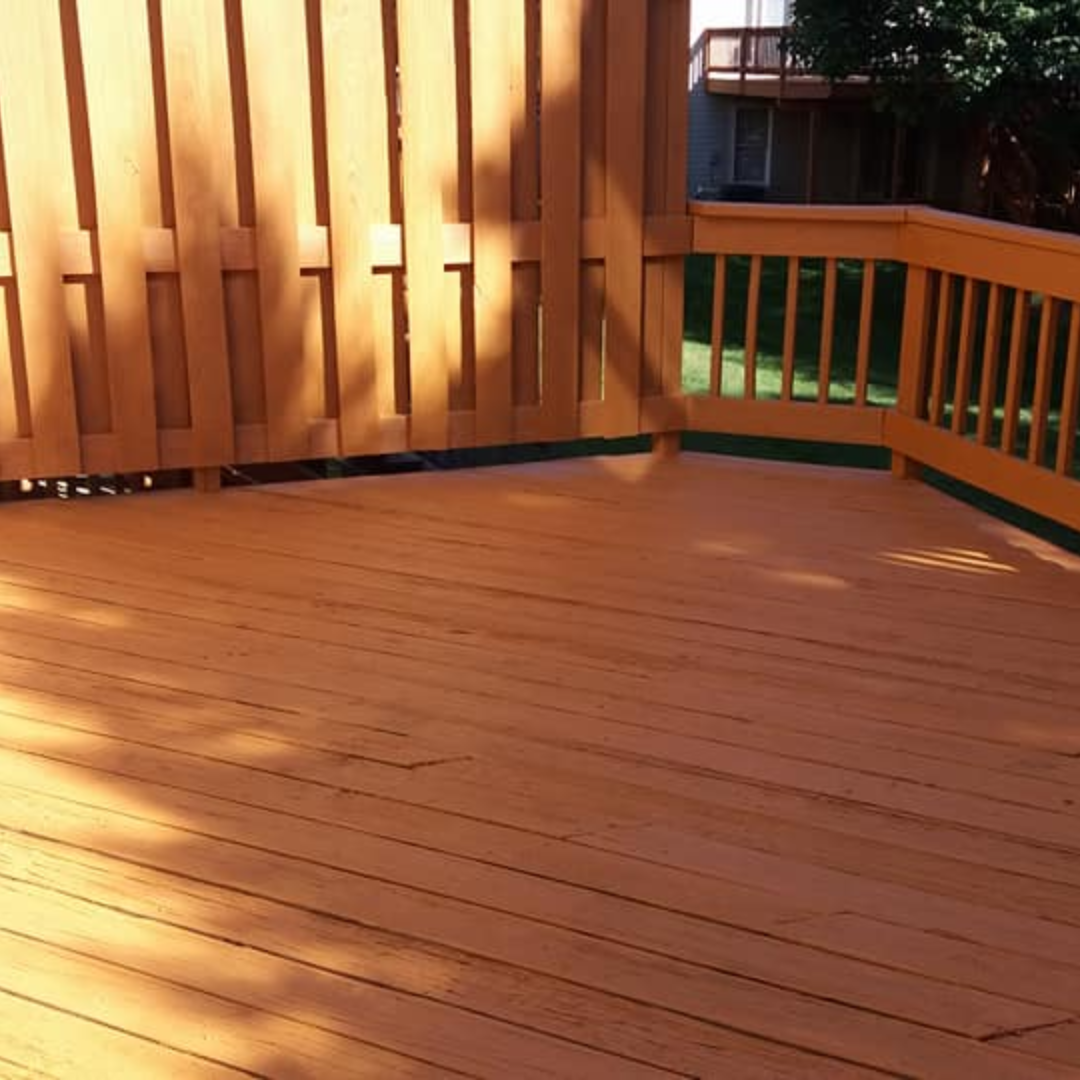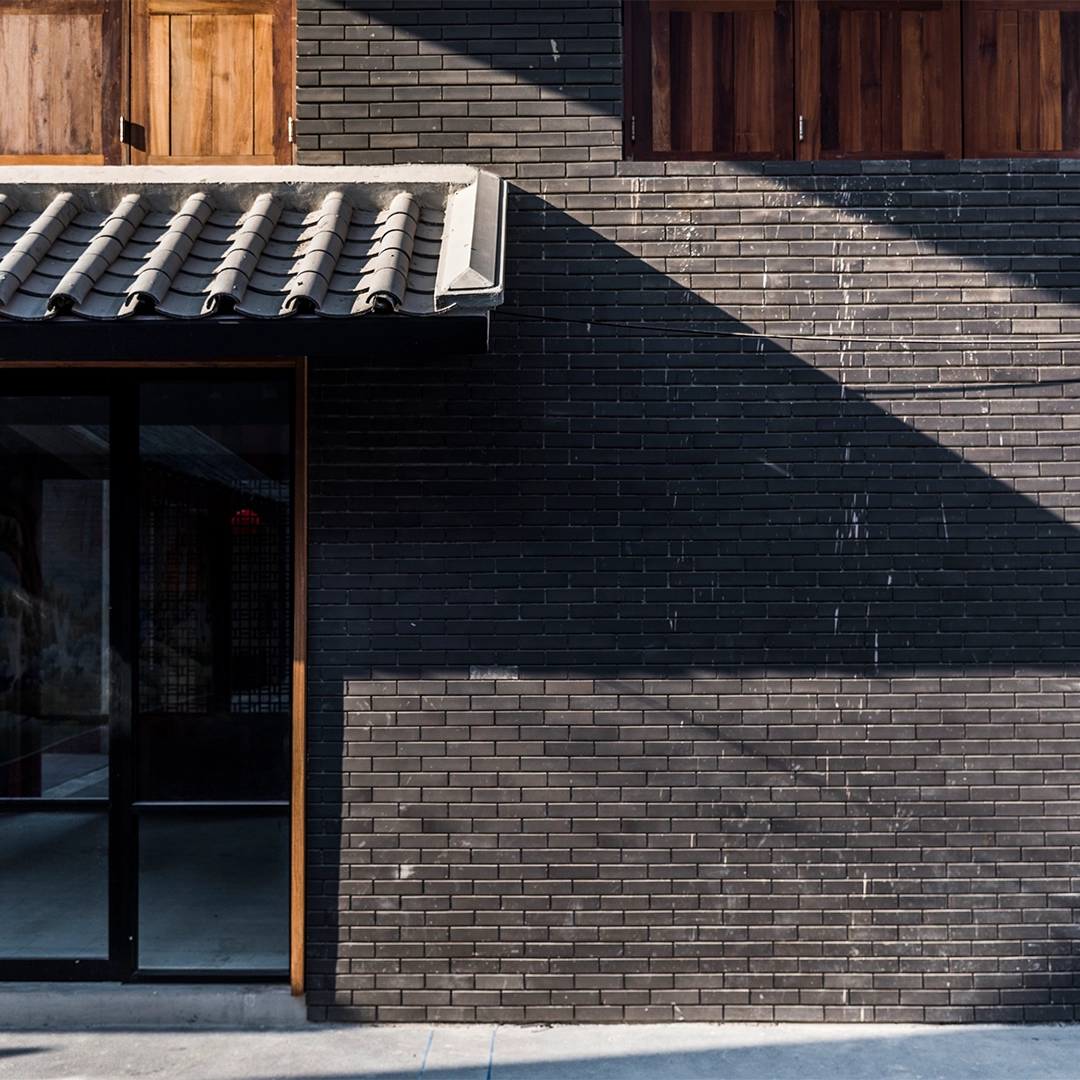 We Are Committed To Your 100% Satisfaction
We take pride in our work and strive for excellence in all that we do. We also understand that each job is unique and will take the time to work with you to make sure that our results are to your satisfaction. 
Roof Cleaning In Dallastown, PA
A Scenic View Power Washing offers the #1 best roof cleaning services because we specialize in all aspects of roof care and maintenance. Our team of technicians is knowledgeable about the various types of roof materials, such as wood shingle, tile, and metal, and knows how to use the proper roof cleaning chemicals and methods to restore your roof to its original aesthetic.
Our eco–friendly roof cleaning services use the latest technology to ensure a safe and efficient cleaning that will leave your roof looking brand new and help protect it from further damage. A Scenic View Power Washing's commitment to quality and customer service means that you can always count on receiving professional and reliable services backed by a 100% satisfaction guarantee.
With years of experience and a knowledgeable team, A Scenic View Power Washing provides the best roof cleaning services available in the market today. If you are interested in our roof cleaning services, don't hesitate to give us a call!
Removes stress & strain on roofing materials.
Saves costly repair & maintenance expenses.
Protects interior furnishings from weathering damage.
Brightens & freshens shingles.
If you're a homeowner looking to maintain your property, you may have noticed that your roof is looking a little worse for wear. It's understandable, as roofs are exposed to the elements day in and day out, and can accumulate a lot of dirt, debris, and even algae over time. But don't let a dirty roof bring down the curb appeal of your home or cause damage that could lead to costly repairs. That's where our roof cleaning services come in.
Our roof cleaning service is a great investment for homeowners who want to keep their property looking its best. Our process is safe and effective, and we use eco-friendly cleaning solutions that won't harm your roof or surrounding vegetation. By hiring us, you can rest assured that your roof will be thoroughly cleaned, removing any dirt, debris, and algae buildup that could be causing damage to your shingles or tiles. Not only does a clean roof improve the appearance of your home, but it also extends the lifespan of your roof and can help prevent future problems.
We understand that some homeowners may be hesitant to hire a professional roof cleaning service due to concerns about cost or the safety of their roof. However, we offer competitive pricing and have years of experience cleaning all types of roofs, so you can trust that we'll take great care of your property. We also use safety equipment and techniques to protect ourselves and your roof while we work. Don't let a dirty roof drag down the value and safety of your home – contact us today to learn more about our roof cleaning services and how we can help you maintain your property.
Professional Roof Cleaning Done Right
At A Scenic View Power Washing, we know that trust and credibility are key factors when it comes to choosing a roof cleaning service. That's why we're proud to share the successes and testimonials of our previous customers who have experienced the benefits of our roof cleaning services firsthand.
Many of our satisfied customers have shared their positive experiences with us, and we're happy to share a few of their testimonials with you. One customer praised our team for being punctual, and professional, and for going above and beyond to make their roof look like new again. Another customer noted how impressed they were with the quality of our work and the attention to detail we put into cleaning their roof.
Our team has years of experience providing roof cleaning services to a variety of customers, including homeowners and businesses. We've helped restore the appearance and functionality of countless roofs, and we're confident in our ability to do the same for you. We use only the best eco-friendly cleaning solutions and state-of-the-art equipment to get the job done right, and we're committed to providing excellent customer service every step of the way.
Our team is dedicated to providing the highest level of service and satisfaction to our customers, and we'll work hard to ensure that you're happy with the results. Contact us today to learn more about our services and how we can help you maintain the health and appearance of your roof.